Sync Inventory. Fulfill Orders. Hassle-Free.
From fulfillment to tracking, control your e-commerce operations across all platforms, effortlessly
Easy integrations with the platforms like:
Boost your sales with PointNXT!
Slide 1
Integrate multiple channels
Connect effortlessly with all your favorite marketplaces in just a few clicks. Our platform seamlessly pulls together Amazon, eBay, Shopify, and more, so you can start managing multiple storefronts from one centralized dashboard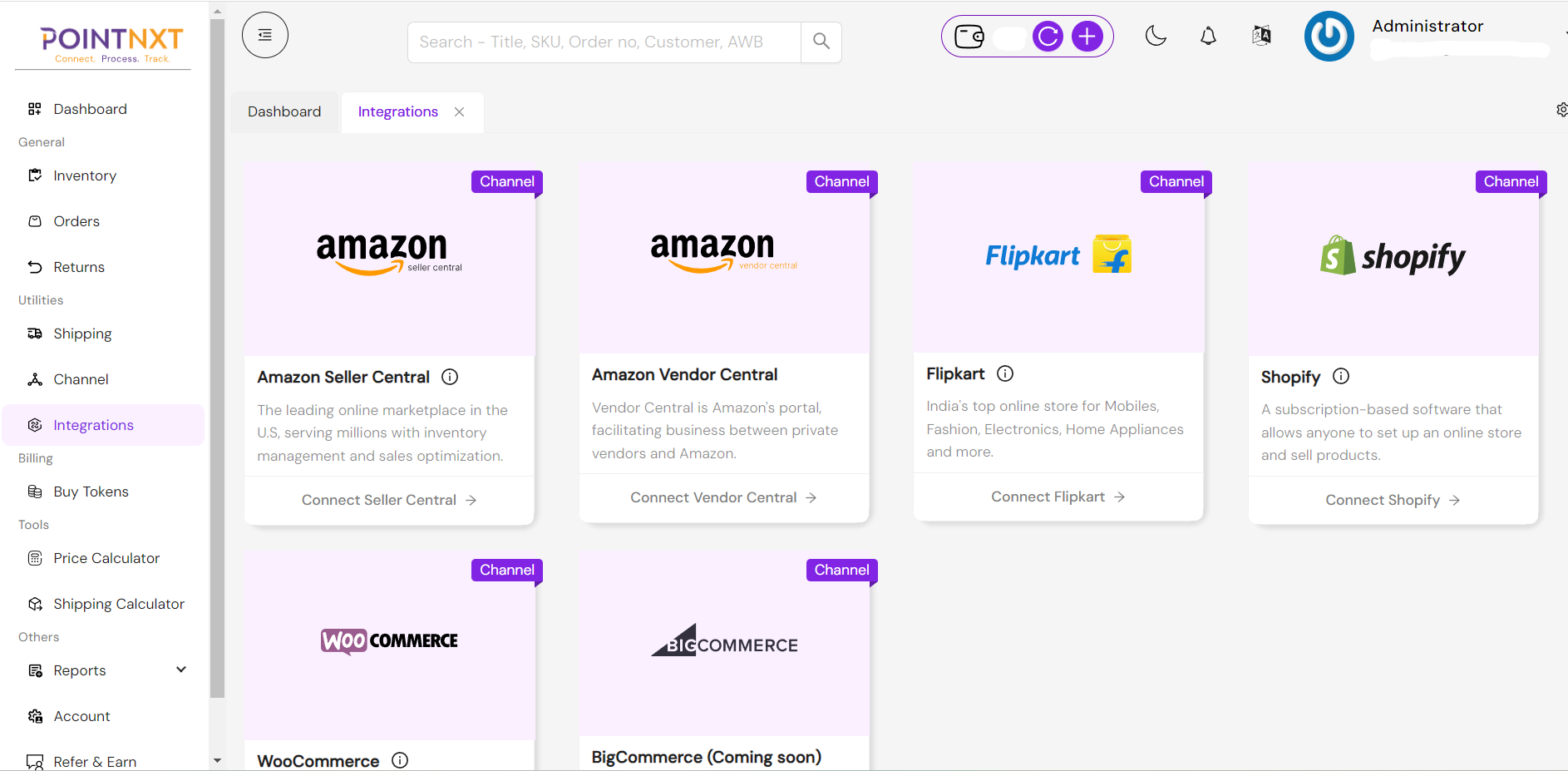 Slide 2
Automate Your Inventory
Automatic sync in real-time means you can kiss manual updates goodbye. Watch inventory management become a breeze, giving you the freedom to scale without the stock-outs or slip-ups.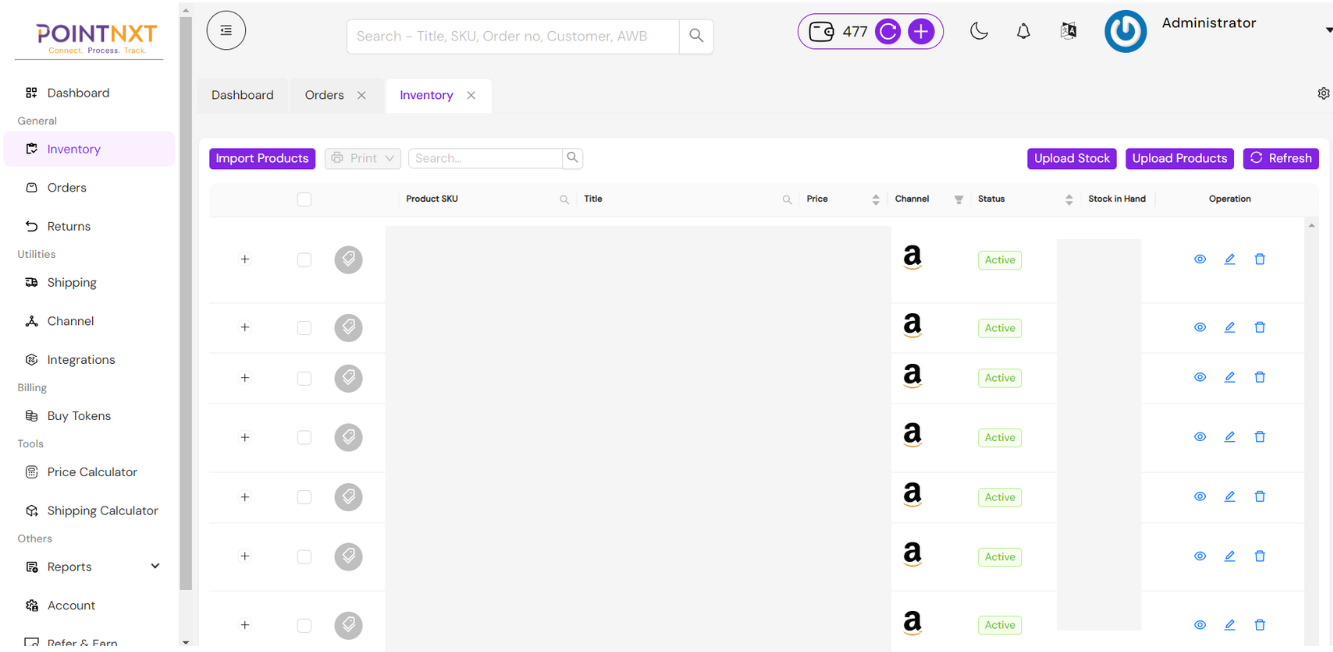 Slide 3
Fulfill Efficiently
Efficiency is king in our fulfillment kingdom. Orders flow from sale to shipment with unparalleled ease, ensuring customer smiles and freeing you to craft the next big selling strategy.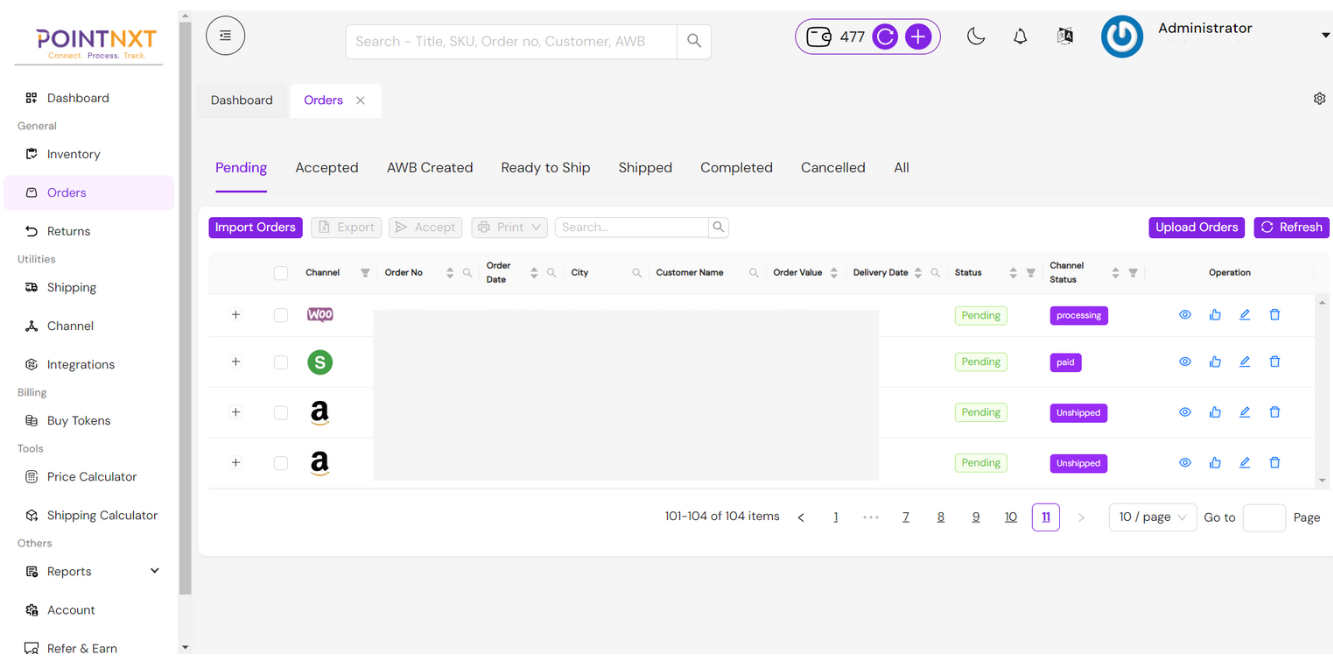 Real-Time Inventory Synchronization
Smart Reconciliation Tools
Automated Order Processing
order fulfillment made easy
How can PointNXT help you?
PointNXT is a versatile multi-channel order management platform that offers a wide range of features designed to streamline operations, improve efficiency, and enhance the overall customer experience. It empowers businesses to take control of their order fulfillment processes while optimizing inventory management and reducing operational costs.
PointNXT is an all-in-one solution for order fulfillment challenges. It has easily solved the challenges of order processing, inventory management and also it's reconciliation tools are very helpful. It is also affordable option especially for starters like us and the quality of service is also pretty good.
Amazing experience, it is solving my problem smoothly. I have tried various software to manage my online sales, but I have to admit Pointnxt is the underrated but a powerful and a smooth Software
What is PointNXT, and how can it benefit my business?

PointNXT is an multi-channel order management platform that simplifies order processing, inventory management, and shipment tracking. It benefits your business by automating time-consuming tasks, improving efficiency, and enhancing the overall customer experience.
How does PointNXT integrate with my existing sales channels and systems?

PointNXT offers seamless integration with various e-commerce platforms, marketplaces, and other systems through APIs and connectors, ensuring a smooth flow of orders, inventory, and customer data.
Can I try PointNXT before committing to a subscription?

Yes, PointNXT offers a free trial period, allowing you to experience all the features and capabilities before making a commitment.
What are the key features of PointNXT that can help optimize my order management process?

Key features of PointNXT include order automation, real-time inventory management, shipping tracking, robust reconciliation tools and returns management.
Is PointNXT cost-effective for businesses looking to streamline order management?

Yes, PointNXT offers competitive pricing options designed to provide a cost-effective solution for businesses seeking to optimize their order management processes.
What pricing options are available for PointNXT's order management platform?

 PointNXT offers a range of pricing options to suit businesses of all sizes and needs. To get started, we offer the first 1000 orders completely free, allowing you to explore our platform and its features without any initial cost. Beyond that, we have flexible pricing plans designed to accommodate your specific requirements.